Destiny Etiko will always be a stunner with her appearance, as she is blessed with an enormous beauty which she is fond of flaunting with her fans, the gorgeous movie star in a new post shared some thrilling photos of herself with a heavy truck behind her, and her fans and colleague couldn't refrain from hailing her for the beautiful post she had shared.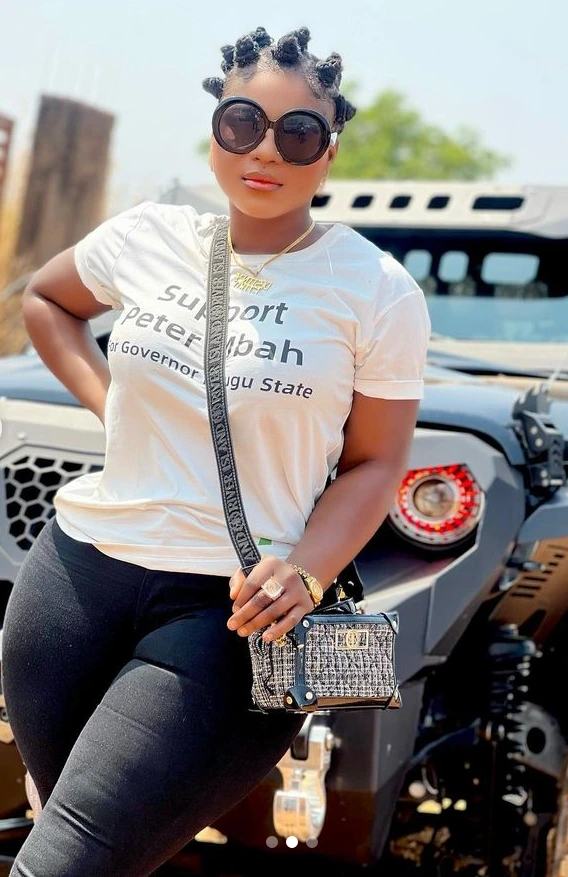 Here are reactions of how fans and colleagues of the actress reacted to the various photos shared by her, which is quite fascinating.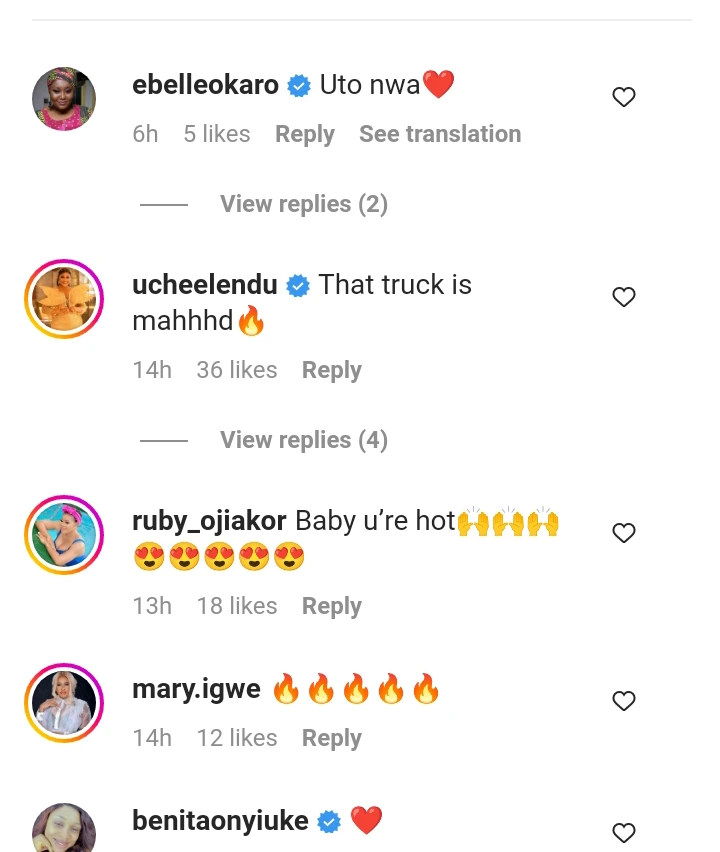 The reactions is a clear sign that the actor is on aright part, and has the type of look that is thrilling to see in her displays.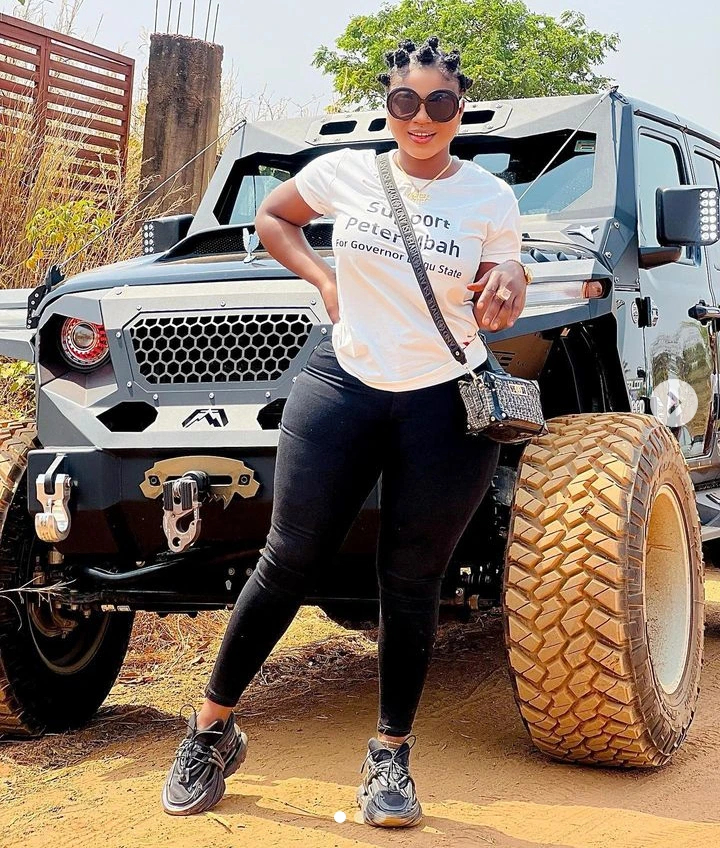 The actress who was dressed in a dark a d white outfit showed a part of hers that is formidable and easy for many people to blend in with her, which has always been her way, as she is blessed with the type of appearance that commands attention, and for her there is no hiding place given that her fans will always find her and serve her up with various compliments that are quite appealing to see.